If you all know me when enough, you should know that my memory capacity is not superb. Most of the time my best/good friends will label me as having STML~ in that case, it means that I have a short term memory span in the size which is like a peanut...yeap..that's me.

And that explains why i like taking loads of pictures... it's like a
scene in my life freeze in time
, and it'll last for as long as i choose not to delete em' cool isn't it? Another reason why i like looking at photos, and taking photos (mind you, i meant me being the photographer, not me being the model/subject of being captured) it's mainly because...well, it's another form of art, no?
Feelings and thoughts could be portrait in a single frame, and last for centuries
(even millenniums if taken care for)..I think that's something amazing.
Now to the topic~
I've always liked the water, be it the ocean or sea...by water i meant water by nature...not getting water splash on my face from a glass...Yeap, with that..I also love the dolphins and whales.... being the person i am, I also like/love pretty things such as a rainbow....
it'll be nice to be able to capture pictures like this
picture credit to
Cachoeira da Fumaça
Credits: Praise Photgraphy!
Well...closest i have been to the water(s)?
during the holidays in Hong Kong some time back...dolphins~
Whales~
Obviously, this is neither a whale nor a dolphin, this is my brother~
Judging from the picture, you should know how far i stand... if i were to be anywhere closer?
"LIN KAR YEE! IF YOU DROP THE CAMERA INTO THE POOL, YOU ARE GOING TO GET IT!"
and yes~ that would be my mind yelling until the whole world knows my name. Reason being... I'm a klutz / clumsy monkey, there won't be a day that i won't drop something ...or trip..on
FLAT GROUND
...yes, u've read right...
FLAT
ground
Sometimes i wonder where I get this talent =,= *sarcasm*
Look at what happened recently!!!
I was only trying to snap the Majestic house, so that it'll be my motivation to work towards such "goals" and see what happened!
If i had the
Sony TX5
with me?
I would without doubt wind down the window and snap to my hearts contents~ :D yesh...that would be sooooooooooooo good~
What is this Sony TX5 I'm talking about?

It's this
awesome camera
by SONY of course~
because it's
"water-proof"
, can capture under water pictures as deep as 3m and can last up to 60 minutes...tell me it's not cool~
so that i won't have awkward moments like this

[seriously, this is taken by me, but digitally fixed, so...sighs]


It can also take up to
10 photos in a second
..that'll be great...
den i'll be able to bring the camera for
whale watching
, and catch the moment they
emerge from the water~
best part~
i can snap pictures while my boyfriend is on the move with basketball~
*woots*
*fan girl mode is on*
What else is so great about Sony TX5?

It's
temperature, dust, and shock proof

~ which is ultra cool for a clumsy person like me, did i mention that my hand shakes alot when taking pictures at times?
Other specs includes:

Approximately 10.2 mp effective pixels
4x optical zoom
4.43 - 17.7mm (25 - 100mm) focal length
3.0" LCD screen (mind u, it's touch screen)
Battery life of 250 shots / 125mins

Scene selections include :
Twilight

Twilight Portrait

Landscape

Soft Snap

Snow

Beach,


Fireworks

High Sensitivity

Hi-Speed Shutter

Underwater

Gourmet

Pet
Oh yeah~ Gourmet and Pet!!! Woots~ more food pics~ and my pretty lil dogs (and occasional cats)..not forgetting
UNDERWATER~!
looking forward to romantic shots like this 1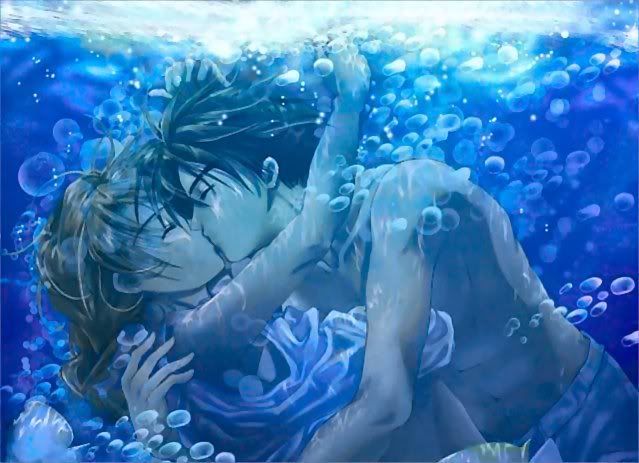 picture credit to this page
Obviously I'm talking about real life, no matter how u look at me, i don't look like a character that hops out from some anime =(
♥♥♥♥♥

and this model comes in

and that is all i wanna say about SONY TX 5 and what a great camera it would be for me =)
and hopefully i can win myself one~
but if any1 out there is interested you can find our more from
Here (sony's site)
and i think it cost around
RM1,499
...
yeap *crosses fingers and toes* hopefully, i can get one =)